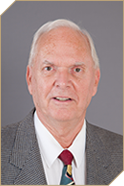 After more than 45 years in the practice of law and dedicating himself to his clients, Fred Heimbecker has retired at the end of 2018.
In October of 2016 Fred joined our firm in anticipation of his retirement and in order to assure a smooth transition for all of his clients. The lawyers at GGFI Law will continue to serve Fred's clients with dedication and excellence.
We wish Fred all the best in his retirement and look forward to serving you in the future.